Event Calendar
NUTC Seminar - "Peaking inside the black box: Toward explainable - Al- empowered travel demand models" - Xilei Zhao, University of Florida
Northwestern University Transportation Center
4:00 PM
//
Ruan Conference Room Lower Level, Chambers Hall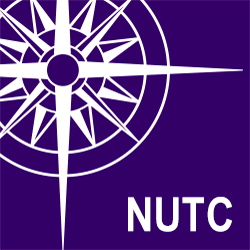 "Peaking inside the black box: Toward explainable - Al- empowered travel demand models"
Xilei Zhao, Assistant Professor, University of Florida
Abstract: Artificial Intelligence (AI) approaches, especially machine learning, have become increasingly popular in travel demand modeling. Due to their flexible modeling structure and capabilities of automatically capturing complex relationships in the data, machine‐learning‐based travel demand models are found to have higher predictive power than statistical methods (e.g., linear regression and Poisson models). However, these machine learning models are often deemed as black boxes that lack transparency and explainability compared to traditional statistical models. This raises doubt on the trustworthiness of machine learning models and hence undermines their applicability to inform high‐stakes decision‐ making. In this talk, I will discuss how my research team develops machine‐learning‐based travel demand models for innovative mobility options (such as ridehailing and shared micromobility) to achieve high prediction accuracy as well as useful behavioral insights by leveraging the state‐of‐the‐art explainable AI techniques (i.e., open the black box). The results of this work will inform the development of the next‐generation travel demand models that can accurately forecast the demand, facilitate decision‐making for real‐time operations and management, and generate new knowledge for targeted policymaking and long‐term transportation planning.
Speaker Bio: Dr. Xilei Zhao is an assistant professor in Transportation Engineering at the University of Florida, where she leads the Smart, Equitable, Resilient Mobility Systems (SERMOS) Lab. She received a Master's degree in Applied Mathematics and Statistics and a Ph.D. degree in Civil Engineering from the Johns Hopkins University. Zhao's work focuses on developing and applying data and computational science methods to tackle challenging problems in transportation and resilience. Her work has been published in leading transportation and resilience journals, e.g., Transportation Research Part A, C & D and Safety Science. She received the Travel Behaviour and Society Outstanding Paper Award 2020 for her paper entitled "Prediction and behavioral analysis of travel mode choice: A comparison of machine learning and logit models." Her research has been supported by multiple funding agencies such as the U.S. Department of Transportation, the National Institute of Standards and Technology, and the U.S. Geological Survey. Zhao serves on the editorial board of Journal of Big Data Analytics in Transportation
click to see full description

more
click to hide full description

less
Thursday, February 17, 2022 at 4:00 PM - 5:00 PM
Ruan Conference Room Lower Level, Chambers Hall Map
Northwestern University Transportation Center