Event Calendar
Telemobility Virtual Roundtable 3 - eHealth and Telemedicine: Impact on Travel Demand
Northwestern University Transportation Center
1:00 PM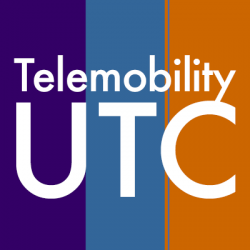 Telemobility UTC presents:
Telemobility Virtual Roundtable 3
"eHealth and Telemedicine: Impact on Travel Demand"
FEB. 26, 2021 @ 1pm CT
Please click the link below to join the webinar:
https://northwestern.zoom.us/j/99883103463
...
The delivery of eHealth and telemedicine care options have increased as a result of restrictions instituted by state and local governments in connection with the COVID-19 pandemic, making virtual care an important component of a comprehensive strategy by healthcare delivery organizations. Various approaches and business models for eHealth have emerged, ranging from specific use cases such as stroke or diabetes monitoring, to more general primary care consultations and drug prescription services. The extent of adoption of these services by both healthcare providers and. their patients, and the resulting experience and satisfaction with these services will likely determine their future deployment and adoption. In addition to the impact on the healthcare industry itself, these developments will impact the demand for travel, and the mobility services in place to meet the medical needs of various population segments. The objective of this webinar is for transportation and mobility professionals to engage in a conversation with healthcare experts to better understand likely developments in this area, and how these might impact travel and transportation demand.
...
Featured Speakers:
Richard A. Bernstein, MD, PhD - Northwestern Medicine Distinguished Physician in Vascular Neurology; Medical Director for Telehealth, Northwestern Memorial HealthCare; Professor of Neurology, Northwestern University's Feinberg School of Medicine
Elizabeth Brewster - Director of Access, Northwestern Memorial HealthCare
David Dranove, PhD - [moderator] - Walter McNerney Distinguished Professor of Health Industry Management and Professor of Strategy, Northwestern University's Kellogg School of Management
Bill Fera, MD – Principal, Deloitte Consulting LLP
Hani Mahmassani, PhD – Director, Telemobility UTC; Director, Northwestern University Transportation Center; William A. Patterson Distinguished Chair in Transportation, Northwestern University
Please click the link below to join the webinar:
https://northwestern.zoom.us/j/99883103463
Or iPhone one-tap :
US: +13126266799,,99883103463# or +19294362866,,99883103463#
Or Telephone:
Dial(for higher quality, dial a number based on your current location):
US: +1 312 626 6799 or +1 929 436 2866 or +1 301 715 8592 or +1 253 215 8782 or +1 346 248 7799 or +1 669 900 6833
Webinar ID: 998 8310 3463
International numbers available: https://northwestern.zoom.us/u/abh2isaXIo
Or an H.323/SIP room system:
H.323:
162.255.37.11 (US West)
162.255.36.11 (US East)
221.122.88.195 (China)
115.114.131.7 (India Mumbai)
115.114.115.7 (India Hyderabad)
213.19.144.110 (Amsterdam Netherlands)
213.244.140.110 (Germany)
103.122.166.55 (Australia Sydney)
103.122.167.55 (Australia Melbourne)
209.9.211.110 (Hong Kong SAR)
149.137.40.110 (Singapore)
64.211.144.160 (Brazil)
69.174.57.160 (Canada Toronto)
65.39.152.160 (Canada Vancouver)
207.226.132.110 (Japan Tokyo)
149.137.24.110 (Japan Osaka)
Meeting ID: 998 8310 3463
SIP: 99883103463@zoomcrc.com
click to see full description

more
click to hide full description

less
Friday, February 26, 2021 at 1:00 PM - 3:00 PM
Northwestern University Transportation Center