Event Calendar
NUTC Sandhouse Webinar - Mike Noland, NICTD - "Pardon Our Dust"
Northwestern University Transportation Center
12:00 PM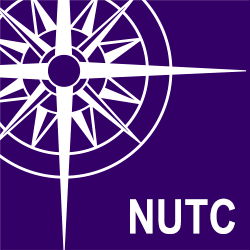 Northwestern University Transportation Center's Hagestad Sandhouse Rail Group presents:
"Pardon Our Dust"
MIKE NOLAND
President & General Manager
The South Shore Line (Northern Indiana Commuter Transportation District)
Register in advance for this webinar:
https://northwestern.zoom.us/webinar/register/WN_TWL3KzKMSvKFPZWFaDAgFw
After registering, you will receive a confirmation email containing information about joining the webinar.
Or an H.323/SIP room system:
H.323:
162.255.37.11 (US West)
162.255.36.11 (US East)
221.122.88.195 (China)
115.114.131.7 (India Mumbai)
115.114.115.7 (India Hyderabad)
213.19.144.110 (Amsterdam Netherlands)
213.244.140.110 (Germany)
103.122.166.55 (Australia Sydney)
103.122.167.55 (Australia Melbourne)
209.9.211.110 (Hong Kong SAR)
149.137.40.110 (Singapore)
64.211.144.160 (Brazil)
69.174.57.160 (Canada Toronto)
65.39.152.160 (Canada Vancouver)
207.226.132.110 (Japan Tokyo)
149.137.24.110 (Japan Osaka)
Meeting ID: 981 6000 0323
SIP: 98160000323@zoomcrc.com
Speaker Bio:
Mike Noland was appointed President of the Northern Indiana Commuter Transportation District, d/b/a the South Shore Line, by its Board of Trustees in October 2014. Noland came to the South Shore Line with over three decades in the railroad industry with extensive, high-paced, commuter railroad experience. Prior to joining the South Shore Line he worked for 28 years at Metra in Chicago, Illinois. While at Metra he moved to positions of increased responsibility and served as Chief Human Resources Officer, General Counsel, and Deputy Executive Director. Immediately prior to joining the South Shore Line, Noland worked as an executive with a private sector railroad holding company located in Chicago, Illinois with rail operations in 9 states and the United Kingdom.
In his role as President, Noland serves as the Chief Executive Officer of the railroad responsible for managing the day-to-day operations of the South Shore Line which runs on a 90-mile route from South Bend, Indiana to Millennium Station in Chicago, Illinois. The South Shore Line is an example of a true Public/Private partnership, hosting a private sector freight rail carrier serving business and industry in Northwest Indiana.
Focusing on world-class customer satisfaction for its nearly 3.5 million annual riders, Noland leads a team of dedicated railroaders who are committed to providing safe, reliable, comfortable and convenient service. Noland has been tasked to implement the Board's 20 Year Strategic Business Plan designed to reduce travel time, increase frequency and reliability, grow ridership and bring service to underserved areas. Noland is leading the railroad through two major projects currently in the Federal Transit Administration's Engineering Phase. The first is an $933 million New Starts project known as the West Lake Corridor which expands rail service into western Lake County, Indiana. The second is the $491 million Double Track NWI (Northwest Indiana) project, which is also a New Starts project on the South Shore Line. Noland is working with key stakeholders at the local, state and federal level to complete these projects over the next 3-4 years. Once completed, these projects are designed to unlock the true potential of Northwest Indiana by taking full advantage of the region's proximity to Chicago and increase the area's population, create an additional 6,000 jobs and attract $2.5 billion in private sector investment in transit orientated development.
Noland currently resides in Long Beach, Indiana with his wife Carrie, and holds a B.A. from the University of Notre Dame and a Juris Doctor from John Marshall Law School.
click to see full description

more
click to hide full description

less
Tuesday, April 13, 2021 at 12:00 PM - 1:30 PM
Northwestern University Transportation Center