Event Calendar
NUTC Sandhouse Webinar - "Amtrak today: An opportunity for the industry to win or lose?"
Northwestern University Transportation Center
3:00 PM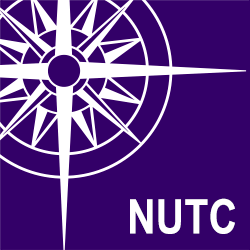 The Northwestern University Transportation Center Hagestad Sandhouse Rail Group presents:"Amtrak today: An opportunity for the industry to win or lose?"
Featured Speakers:
State Perspective
Thomas Cornillie - Independent Consultant
Policy Perspective
Jim Mathews - President & CEO, Rail Passengers Association
Global Perspective
Henry Posner III - Chairman, Railroad Development Corporation
Amtrak Perspective
Paul Vilter - Assistant Vice President, Planning & Commercial Services, Amtrak
(Moderator)
Dr. Joseph Schofer – Professor of Civil & Environmental Engineering; Associate Dean, Faculty Affairs, McCormick School of Engineering, Northwestern University
>>>> ZOOM WEBINAR REGISTRATION <<<<
Register in advance for this webinar:
https://northwestern.zoom.us/webinar/register/WN_mKfV5gvRR72MLmRAVXYBjw
***After registering, you will receive a confirmation email containing information about joining the webinar.***
Or an H.323/SIP room system:
H.323:
162.255.37.11 (US West)
162.255.36.11 (US East)
221.122.88.195 (China)
115.114.131.7 (India Mumbai)
115.114.115.7 (India Hyderabad)
213.19.144.110 (Amsterdam Netherlands)
213.244.140.110 (Germany)
103.122.166.55 (Australia Sydney)
103.122.167.55 (Australia Melbourne)
209.9.211.110 (Hong Kong SAR)
149.137.40.110 (Singapore)
64.211.144.160 (Brazil)
69.174.57.160 (Canada Toronto)
65.39.152.160 (Canada Vancouver)
207.226.132.110 (Japan Tokyo)
149.137.24.110 (Japan Osaka)
Meeting ID: 968 7605 6629
SIP: 96876056629@zoomcrc.com
Speaker Bios:
Thomas Cornillie – Independent Consultant
Thomas Cornillie is an independent scholar who focuses on issues concerning railways and public transportation in the United States and around the world. Thomas's research on planning, policy, engineering, and management issues has been published in transportation and law journals. He has a Master of Urban Planning from the University of Illinois at Urbana-Champaign and a Bachelor of Arts from the University of Michigan at Ann Arbor. He was also the 2017 recipient of the Watford Fellowship from the American Railway Engineering and Maintenance-of-Way Association Educational Foundation.
Prior roles include serving Amtrak as its Principal Officer, Infrastructure Planning - West and leading the establishment of commuter rail and regional express buses for the Ann Arbor Transportation Authority. He was also a member of the New Starts planning staff for Chicago's Metra commuter rail service and, most recently, for capital projects for the Capitol Corridor Joint Powers Authority.
He also serves on committees or has research affiliations with the Transportation Research Board of the National Academies, the American Railway Engineering and Maintenance of Way Association, the Watford Group of railway design professionals, and the SPARK research initiative of the Rail Service Safety Board of the United Kingdom and the Union Internationale des Chemins de fer.
Jim Mathews – President & CEO, Rail Passengers Association
Jim Mathews is President & CEO of the Rail Passengers Association in Washington, DC, a nationwide 501c3 nonprofit transportation advocacy group. In 2016 then-Transportation Secretary Anthony Foxx appointed Mathews to a two- year term on the National Advisory Committee on Travel & Tourism Infrastructure, created by the 2015 surface transportation bill, and was re-appointed in May 2018. He also participates in Federal Railroad Administration regional plan study groups and is a voting member of the FRA's Rail Safety Advisory Committee and the RSAC Hazardous Materials Working Group.
A lifelong train traveler with a deep-rooted vision for a robust national passenger train network within the U.S., Mathews believes rail can be an economic engine in the communities it serves, a potentially transformative mode in an ever-changing transportation landscape and the most environmentally responsible way to meet the transportation challenges of the 21st century. As a volunteer, Mathews served on the Amtrak Customer Advisory Committee for six years, including two years leading the ACAC as chairman.
At Rail Passengers, formerly known as the National Association of Railroad Passengers, Mathews has been leading a reinvigorated advocacy and legislative effort which has notched several wins in since 2015. These include fending off six separate House attacks on Amtrak, taking a meaningful role in shaping the Senate's 2015 rail authorization, leading a grassroots effort in 2016 to repel White House attacks on Amtrak's long-distance network and introducing 26 million Americans in 2018 to the breadth of rail travel through the innovative Summer by Rail internship program.
He was recruited to the CEO role in 2014 after a 26-year career at Aviation Week & Space Technology magazine, where he began as a reporter covering naval aviation and aircraft engines, rising through progressively more responsible editorial management positions to become Executive Editor. At Aviation Week, Mathews oversaw the explosive growth of Aviation Week's online properties and its data and forecasting business, recruiting and leading a news team which won the 2006 and 2010 Neal Awards for best business news website and taking part in an acquisition team that brought a forecasting business into Aviation Week's orbit. He was also Editor-in-Chief of Aviation Daily, the airline industry business daily. His career took him to 129 cities in 44 countries, as well as affording opportunities to fly 40 separate aircraft types ranging from high-performance military aircraft to experimental and transport-category prototypes.
Mathews was educated at the School of Visual Arts in New York and the State University of New York, as well as completing the Pre-hospital Emergency Medicine program at The George Washington University under the auspices of Fairfax County (Va.) Fire & Rescue, where he was a firefighter/medic for 13 years. Other volunteer experience includes search-and-rescue and disaster relief serving in a command role in the Civil Air Patrol (the U.S. Air Force Auxiliary), water-quality monitoring for the Citizen Science Institute and a seat on the Prince William County Local Emergency Planning Committee (LEPC). He is currently pursuing studies in International Relations and Government at Harvard University.
Henry Posner III - Chairman, Railroad Development Corporation
Prior to forming RDC in conjunction with his partner Bob Pietrandrea, Mr. Posner entered railway service at Conrail, serving the Operating, Marketing and Sales departments in Detroit, New York and Philadelphia. He serves as Chairman of RDC; Iowa Interstate Railroad; RDC-Deutschland; RégioRail; the EBT Foundation; and The Hawthorne Group. A graduate of Princeton University (BS-Civil Engineering), Mr. Posner also holds an MBA in Finance from the Wharton School. He teaches an undergraduate course on rail deregulation at Carnegie Mellon University and has lectured and published extensively on railway matters. He was a contributor to the book Railway Transformation, published in 2010 by Eurail Press under the auspices of the Community of European Railways. He serves as a member of the Advisory Council of Princeton University's Institute for International and Regional Studies; a board member of the Independent School Chairpersons' Association; and as an Emeritus Trustee and former President of the Winchester Thurston School.
His philanthropic activities range from support of the Jewish community in the Former Soviet Union to Operation Lifesaver. He was named among "75 People You Should Know" by TRAINS magazine for their 75th Anniversary; is the recipient of a Paul Harris Fellowship from Rotary International for his work in Guatemala; and is an occasional contributor to the Pittsburgh Post-Gazette on regional affairs. He writes haiku and speaks English, Spanish, French and Russian. RDC's history is profiled in the book Railroaders Without Borders by Prof. H. Roger Grant (Indiana University Press, 2015).
Joseph Schofer - MODERATOR - Professor of Civil & Environmental Engineering; Associate Dean, Faculty Affairs, McCormick School of Engineering, Northwestern University
Paul Vilter - Assistant Vice President, Planning & Commercial Services, Amtrak
Paul Vilter leads Amtrak's corporate planning department, helping navigate the company through multi-billion dollar issues ranging from sizing purchases of new trainsets and related maintenance facilities, to developing programs to fund and expand intercity passenger rail service in cooperation with federal and state partners, to planning and coordinating Northeast Corridor investments, to negotiating major agreements for expanding and improving Amtrak services and assets.
Previously, Paul formed and led a new Amtrak team that participated in commercial opportunities driving financial results to Amtrak's bottom line, including winning bids to provide train and engine crews to operate commuter train services, and managing Amtrak's Thruway bus service, which feeds passengers and revenue to Amtrak trains from over 400 additional stations nationwide.
From 2002 to 2017 Paul led Amtrak's strategy, negotiations, and business relationships with the 28 host railroads whose tracks Amtrak uses. Approximately seventy percent of Amtrak's train-miles operate on host railroad lines not owned by Amtrak. Paul also led negotiations with the freight railroads that use Amtrak-owned lines.
He joined Amtrak in 1999 in its Finance and Planning department.
Prior to Amtrak, Paul held marketing and sales positions at Conrail from 1989 to 1999, including Intermodal Marketing, short line relations, and Forest Products Sales and Marketing.
Paul started his railroad career in 1984 as a Management Trainee at the Chessie System Railroads where he subsequently worked in Market Research, Metals Marketing, and, after the merger that formed CSX, in Intermodal Planning.
Paul holds a BA in Materials and Logistics Management from Michigan State University and an MBA from the Kellogg School at Northwestern University.
....
Register in advance for this webinar:
https://northwestern.zoom.us/webinar/register/WN_mKfV5gvRR72MLmRAVXYBjw
click to see full description

more
click to hide full description

less
Tuesday, February 23, 2021 at 3:00 PM - 4:30 PM
Northwestern University Transportation Center