Event Calendar
NUTC Sandhouse Webinar - James Derwinski / Metra - "My Metra: Metra's Outreach in Response to the Pandemic"
Northwestern University Transportation Center
12:00 PM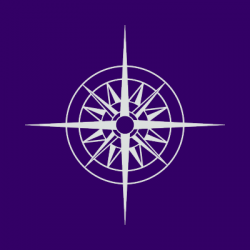 Northwestern University Transportation Center's Hagestad Sandhouse Rail Group presents:
"My Metra: Metra's Outreach in Response to the Pandemic"
James (Jim) Derwinski - CEO & Executive Director, Metra
TUESDAY, JANUARY 19, 2021 @ 12:00 pm / Noon CT
Advance Zoom Registration Requested:
https://northwestern.zoom.us/webinar/register/WN__AP4EQ4PTxGEGlEtfscXqA
After registering, you will receive a confirmation email containing information about joining the webinar.
Or an H.323/SIP room system:
H.323:
162.255.37.11 (US West)
162.255.36.11 (US East)
221.122.88.195 (China)
115.114.131.7 (India Mumbai)
115.114.115.7 (India Hyderabad)
213.19.144.110 (Amsterdam Netherlands)
213.244.140.110 (Germany)
103.122.166.55 (Australia)
209.9.211.110 (Hong Kong SAR)
149.137.40.110 (Singapore)
64.211.144.160 (Brazil)
69.174.57.160 (Canada)
207.226.132.110 (Japan)
Meeting ID: 930 5586 9073
SIP: 93055869073@zoomcrc.com
MY METRA is a brand-centric communications initiative that provides riders a sense of ownership over the rail system by reinforcing the role it plays in their lives. In addition, it reminds employees of their role in the customer experience and empowers them as brand ambassadors. Launched in 2020, the My Metra message was slightly altered to accommodate the pandemic and delivered a Commute with Confidence message.
To build an authentic message and to garner full participation, executive leadership held over 30 meetings with employees at their work sites. This high-touch communication informed staff of COVID-19 safety planning, Metra's financial position and presented a picture for the future. In the face of a growing health crisis along with significantly reduced ridership and train operations, open communication to dispel rumors and restore morale was deemed highly successful.
To assuage pandemic fears and build confidence, the external launch of My Metra communicated through television, radio, billboards, social media, digital advertising, public relations, publications and public services announcements. The messaging was derived from a ten-point safety strategy. Deep sanitation techniques of coaches and stations, special attention to disinfecting high touch surfaces, frequent air exchange with hospital-grade filters, social distancing and mask wearing are among the core reasons that one can Commute with Confidence.
The campaign, which is still in progress, has already shown to have promoted higher awareness and in total will deliver in excess of 275 million impressions – reaching the target audience 13 times. The agency will be doing post image and awareness audits after Phase 1 ends in April to measure campaign impact and effectiveness.
Jim will also discuss the major events that occurred at Metra and will look ahead at the challenges facing Metra in 2021 as the pandemic continues.
click to see full description

more
click to hide full description

less
Tuesday, January 19, 2021 at 12:00 PM - 1:15 PM
Northwestern University Transportation Center