Event Calendar
NUTC Sandhouse & CCITT: "Industrial Analytics, Machine Learning, and AI outcomes in Rail and Beyond" - Joe Becker, Uptake
Northwestern University Transportation Center
4:00 PM
//
Lower Level, Chambers Hall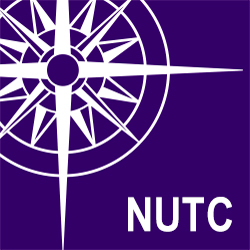 Northwestern University Transportation Center's Sandhouse Rail Group & Center for the Commercialization of Innovative Transportation Technology (CCITT) present:
"Industrial Analytics, Machine Learning, and AI outcomes in Rail and Beyond"
- Joe Becker, Managing Director, Industrial Analytics Practice, Uptake
JUNE 7, 2018 @ 4PM
refreshments & networking at 3:30pm
ABSTRACT: Guests can expect to learn the history of Uptake, the industrial machine learning and AI powerhouse based in Chicago, IL founded by Brad Keywell in late 2014. In 44 months Uptake has grown to 750 employees monitoring assets on 6 continents from offices located in 3 countries. We will cover details on business problems Uptake is tackling across several verticles including Rail. The discussion will also focus on data, analytics, and reporting are moving near term into the future. Additionally, we will walk through a demo of a product being used in the Rail industry today and detail its evolution over time to serve multiple stakeholders.
SPEAKER BIO: Joe manages and cultivates the close working relationship between Uptake and our iconic industry partner within the rail center of excellence. Joe has been dedicated to the Uptake rail practice since mid 2015 guiding product development and customer engagement from initial product prototype stage through full commercial launch in 12 months. Joe ensures our products meet technical requirements, exceed partner expectations, delight users, and ultimately deliver tremendous value. Joe also works to evangelize the Uptake platform externally for new and prospective partners across several verticals. A passionate entrepreneur and trained Mechanical Engineer Joe leverages deep technical expertise gained by spending over a decade managing the people, process, and outcomes of large scale infrastructure projects around the globe. Joe has been responsible for final design and signoff on key components, managing site layout, technical specification writing, and serving as engineer of record.
click to see full description

more
click to hide full description

less
Thursday, June 7, 2018 at 4:00 PM - 5:00 PM
Lower Level, Chambers Hall Map
Northwestern University Transportation Center